Associates of Plasti-World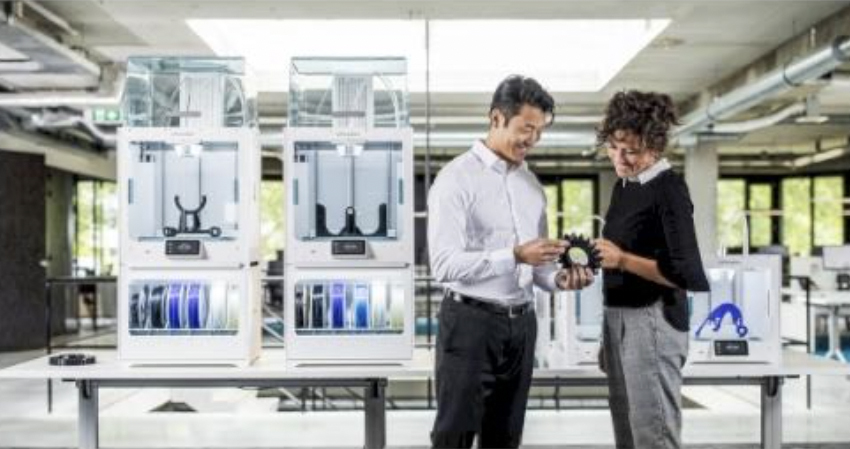 Create + Customize 
3D Printing on demand
With 30+ materials at your disposal, get the parts you need in just a few clicks.
Break down design barriers and scale your business with 3D manufacturing on request.
3D printing is the perfect solution to quickly develop prototypes tailored to customer needs.
Get parts quickly with our Online 3D Printing Service
Upgrade your business strategy and accelerate your innovation by using our online 3D printing service. Start manufacturing high-quality products thanks to our cutting-edge 3D printing technologies.
You design it
Send us your 3D design in any CAD software you want. We handle over 40 different file formats to answer all your 3D printing needs. 
We 3D print it
3D printers produce your prototypes and end-use parts with the highest attention to quality.
You receive it
UTILITY3D printing service ships your 3D printed parts anywhere in the world or can be picked up from our office in Montreal, Quebec.
Rapid Prototyping
3D Printing can be used to create fully-functional prototypes, complete with moving parts, as well as all-in-one assemblies. Parts can typically be shipped in as little as 1 day, allowing for faster design iterations and speed to market.
Direct Digital Manufacturing
The high accuracy and consistency of 3D printing makes it an ideal way to build production quantities of discrete or customized parts.
Durability
3D printing can offer great impact strength, medium flexibility, and high resistance to environmental factors.
Complex Geometry
Geometries can be built more easily due to the 3D printing process, adding complexity without additional cost.
Precision
3D printing can achieve precise parts and feature details.
Resin
SLA - Stereolithography
SLA ADVANTAGES
Ideal for small objects with intricate features and details.
Wide Range of Finishing Options/ Materials selection available
End-use parts
SLA APPLICATIONS
Fit/form
Proof of concept prototypes
Engineering verifications
Rapid Tooling
Jigs & Fixtures
Molds & casting patterns
Printing volume
5.7" x 5.7" x 7.3"
Filament
FDM - Fused Deposition Modeling
FDM ADVANTAGES
High performance thermoplastic materials 
Repeatability & stability of mechanical properties over time 
End-use parts
FDM APPLICATIONS
Low-volume production of complex parts 
Rapid manufacturing 
Functional Testing
Printing volume
13" x 9.45" x 11.8"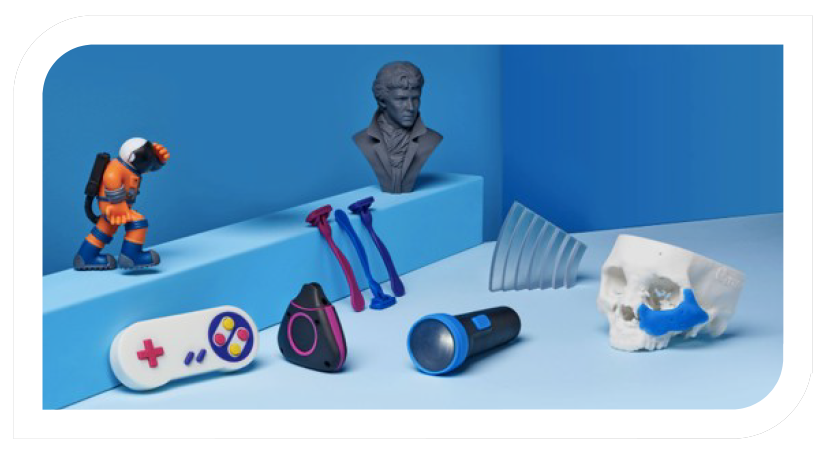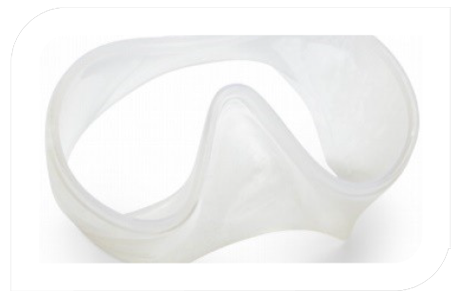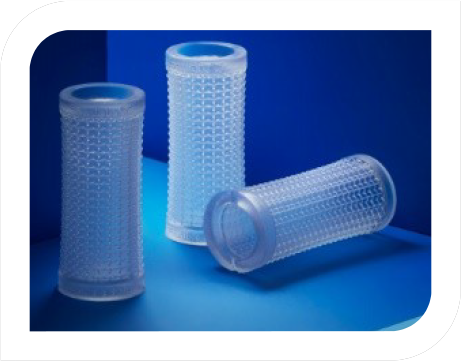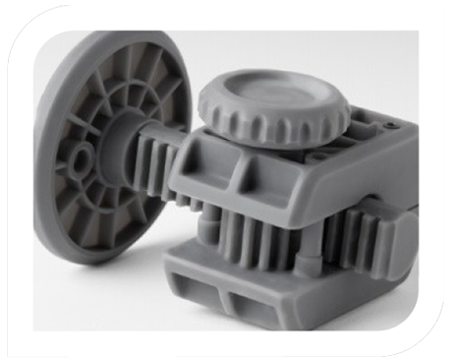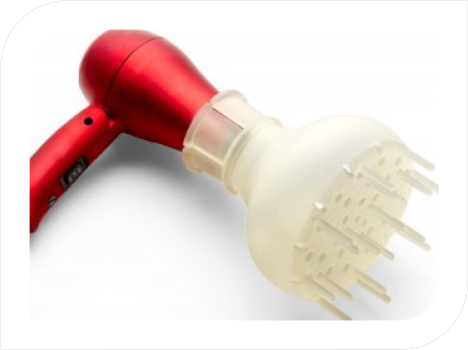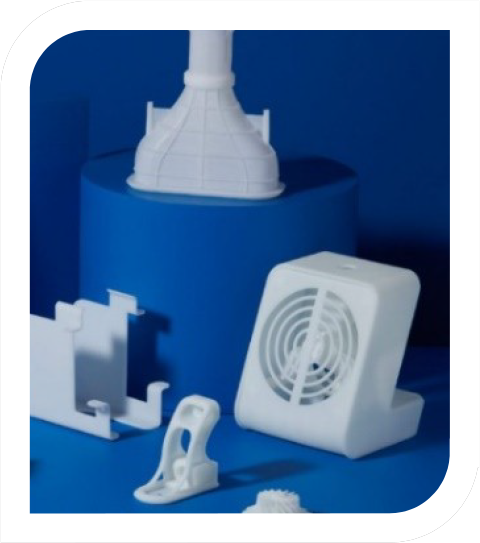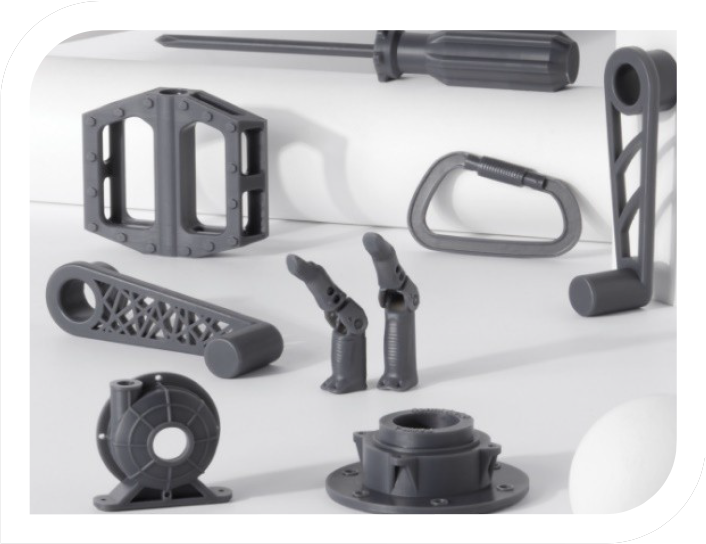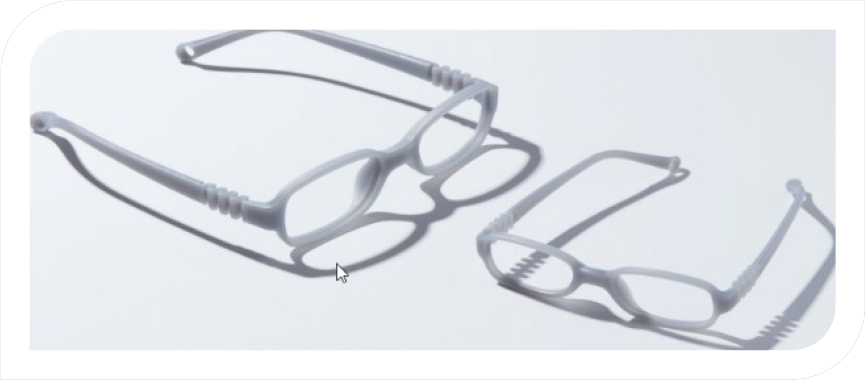 SLA Printing Volume
14.5 x 14.5 x 18.5
5.7 x 5.7 x 7.3 in
SLA Printing Volume
14.5 x 14.5 x 18.5
5.7 x 5.7 x 7.3 in
There are numerous 3D printing applications and all sectors can benefit from its values for their proof of concept, prototyping, production or tooling processes. Get inspired by all the perks of 3D printing.